It's that time of year again! This is the annual post where I link up with The Perpetual Page Turner in her end-of-the-year book survey. I read 64 books this year, which is an all-time record for me! And a lot of them were actually pretty good. 😀 (And be sure to check out my past book surveys for 2016 and 2015.)
(Please note that I changed some questions and added some at the end!)
---
Statistics

Number Of Books You Read: 64
Number of Re-Reads: 3
DNFs: 2
(this is not counting Sapiens, which is an ongoing read)
ARCs: 3
Genre You Read The Most From: graphic novels/comics/manga
Format You Read The Most From: physical books (that I own)
---
Best in Books
1. Best Book You Read In 2017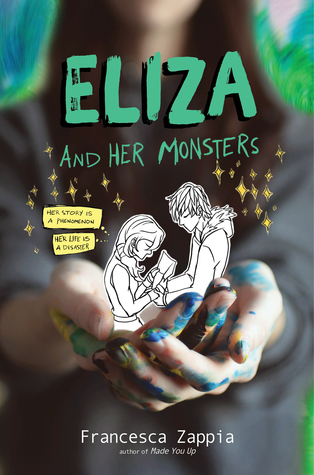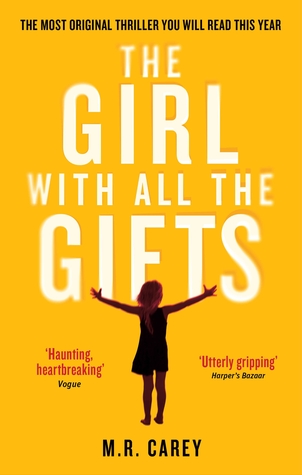 Eliza and Her Monsters was my favorite…but I think maybe The Girl with All the Gifts was the best written as a whole.
Honorable mentions: Nimona, which was adorable, and Eleanor & Park, which I reread when I was sick and needed a comfort read
2. Book You Were Excited About & Thought You Were Going To Love More But Didn't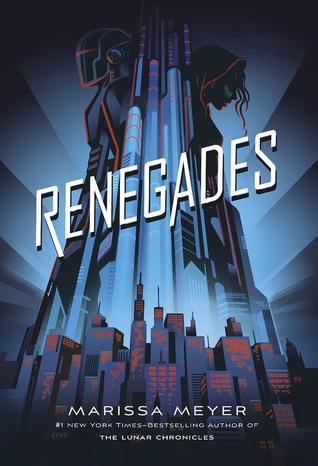 I kind of had a lot of disappointments this year. The main was The Many Selves of Katherine North, which sounded like it was made for me. I really, really wanted to love it, and I think part of my issue with it was that I listened to the audiobook and was constantly confused by the time jumps.
I was also really let down by Renegades. I know Marissa Meyer is a great writer, but I think she missed the mark with this one.
3. Most Surprising (in a good way or bad way) Book You Read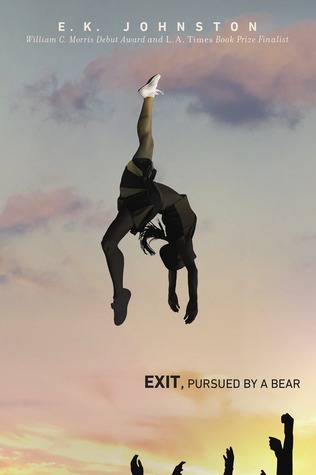 These were all surprising in good ways. Exit, Pursued by a Bear had a dark topic but showed a great support system of friends, family, and community that you just don't see very often in YA. Waking Gods had scenes where my jaw dropped because of how intense it was. Alice and the Fly was wonderfully written and very, very, very creepy, and the ending left me dumbstruck. I liked all three of these much more than I thought I would.
4. Book You "Pushed" The Most People To Read
Eliza and Her Monsters. It's definitely a book that was written for people like me, and a book a lot of people of my generation can probably relate to.

5. Best Series You Started in 2017


It's no secret that I don't like series. But I did try to read quite a few this year (Darker Shade of Magic, To All the Boys I've Loved Before, the Grisha trilogy, etc.). I was unimpressed with pretty much all of them…except for the graphic novel series I started. And out of those, Saga was the best (though it did take some warming up to).

6. Best Sequel of 2017
Definitely Waking Gods. No contest. It was even better than the first book in the series
7. Favorite New Author You Discovered in 2017
I did a whole post on this, but E. K. Johnston is my #1 author discovery of 2017.
8. Best book from a genre you don't typically read/was out of your comfort zone


I don't usually read nonfiction, but Brain on Fire: My Month of Madness was fascinating. I read it after hearing a good review and then finding the audiobook on sale. I was so sucked in by it.
9. Most Action-Packed/Thrilling/Unputdownable Book of the Year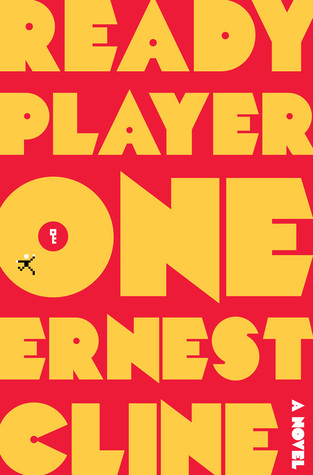 I had so many of these this year! Most of them were audiobooks…and most of them are sci-fi? When did I become a sci-fi fan? (The Girl with All the Gifts and Eliza and Her Monsters are definitely in this category, too, but I'm trying not to be too repetitive.)  😉
10. Book You Read In 2017 That You Are Most Likely To Re-Read Next Year


Either Mouthful of Forevers because some of the poems (especially the title poem) are pretty good. Also maybe The Many Selves of Katherine North because I swear I missed something. I'm hoping maybe it was actually a really good book and I was just sleeping during the audio.
11. Favorite Cover of a Book You Read in 2017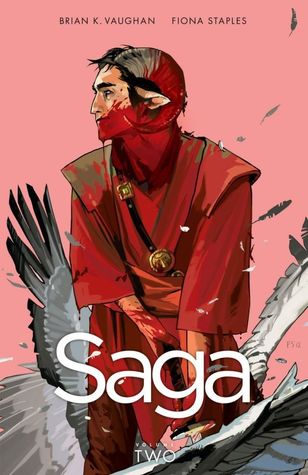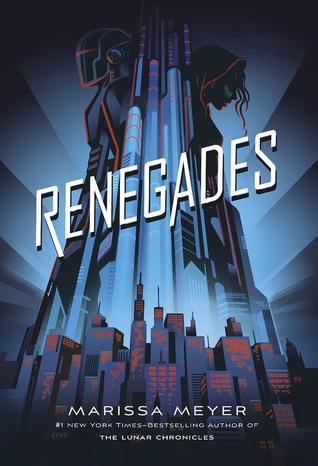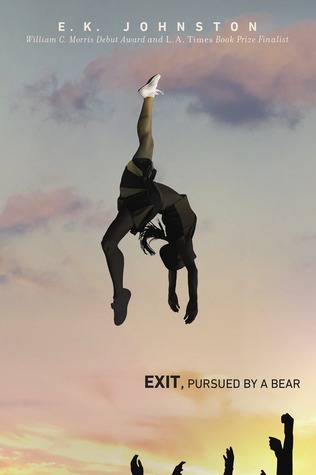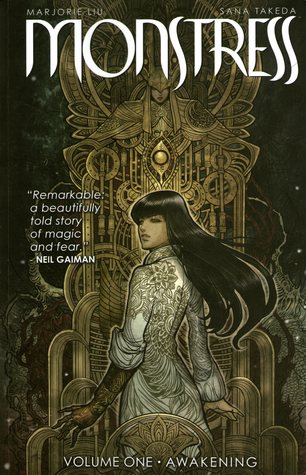 I loved all of these. Don't make me choose!
12. Most memorable Character of 2017


I think Kell and Lila (and Rhy and Alucard) are pretty hard to forget.
(And the coat. Let's not forget the coat.)
"What are we drinking to?" "The living," said Rhy. "The dead," said Alucard and Lila at the same time. "We're being thorough," added Rhy.
13. Most Beautifully Written Book Read in 2017
Oh gosh, The Girl with All the Gifts. I was blown away by how well it was written. Some parts were so technical, and other parts were so horrific, but even through that it managed to be beautiful.
14. Most Thought-Provoking/Life-Changing Book of 2017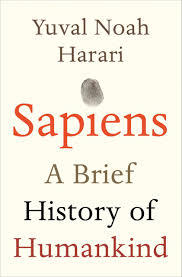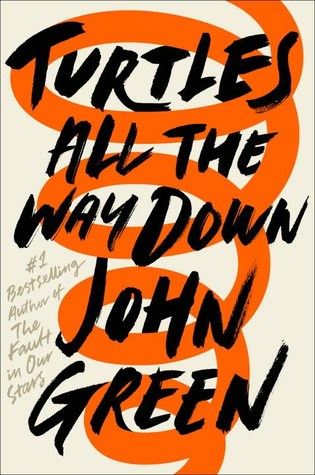 I would definitely say Sapiens for this one, except I didn't finish reading it this year. It is a only-read-20-pages-at-a-time kind of book, so I'm slowly making my way through it. Very thought-provoking, though, and has had a strong influence on the way I see the world.
But if I had to choose a book that I finished in 2017, I'd probably say Turtles All the Way Down. It was so eye-opening to see the perspective of someone with a mental illness, and I learned so much about what it's like to live with OCD and anxiety.
15. Book You Can't Believe You Wait Until 2017 To Read
Ready Player One! I knew that people liked it, but it always looked really intimidating to me. I can't believe I waited so long. (And really, I probably would have waited longer if the movie wasn't set to release in March.)
16. Favorite Passage/Quote From A Book You Read In 2017
I am so bad at writing down quotes. (This was the only reading goal in 2017 that I completely failed.) Besides the entire "Mouthful of Forever" poem (especially that last stanza. LORD.), here are some that I marked in my Kindle:
but when you choose your family, you get to choose how it is between you, too. This is how we work. I hope you get to choose your family and I hope it means as much to you as mine does to me.
– The Rest of Us Just Life Here
Possibly when the professor insisted a little too emphatically upon the inferiority of women, he was concerned not with their inferiority, but with his own superiority.
– A Room of One's Own
"Love and loss," he said, "are like a ship and the sea. They rise together. The more we love, the more we have to lose. But the only way to avoid loss is to avoid love. And what a sad world that would be."
– A Conjuring of Light
17. Shortest & Longest Book You Read In 2017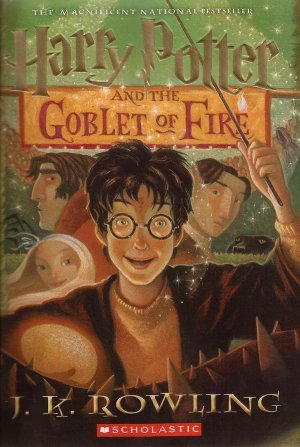 shortest: The Magician (A Fool's Journey #1) // 29 pages
longest: Harry Potter and the Goblet of Fire // 734 pages
18. Book That Shocked You The Most
Probably Ready Player One. It had quite a few moments that took be completely by surprise.
19. OTP OF THE YEAR
Not really a lot of shipping this year…maybe Wade and Art3mis from Ready Player One? I didn't really have that one couple where I felt like I might die if they weren't together (like in a Rainbow Rowell book), but I did ship Wade and Art3mis.
20. Favorite Non-Romantic Relationship Of The Year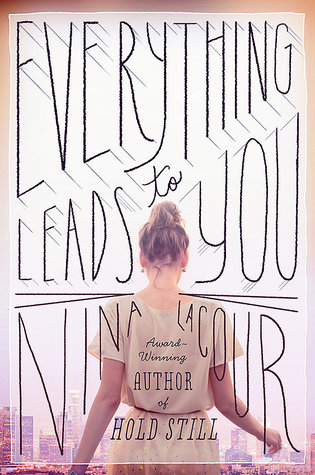 I read some great friendships this year! Better yet, female friendships. (That's hard to come by in YA.) I particularly liked Charlotte and Emi in Everything Leads to You and Polly and Hermione in Exit, Pursued by a Bear. Both of these friendships were so supportive.
21. Favorite Book You Read in 2017 From An Author You've Read Previously
Eliza and Her Monsters. I had previously read and (was very disappointed by) Made You Up, but this one was infinitely better.
22. Best Book You Read In 2017 That You Read Based SOLELY On A Recommendation From Somebody Else:


I only read Alice and the Fly because of a review Cait @ Paper Fury did wayyyy back in the day. (Which I stored away and remembered for YEARS because it took forever for it to publish in the US.) And it was FANTASTIC. Definitely worth the wait.
23. Newest fictional crush from a book you read in 2017?


Um, Marko. He might not be human but he is fine.
24. Best 2017 Debut You Read
Eliza and Her Monsters…actually I think this was the only 2017 debut I read!
(The Hate U Give was good too, but I didn't get to it until the beginning of 2018, so technically it doesn't count.)
25. Best Worldbuilding/Most Vivid Setting You Read This Year
Gotta go with my sci-fi gang again: Saga, Ready Player One, The Girl with All the Gifts
26. Book That Put A Smile On Your Face/Was The Most FUN To Read
Nimona! I had such a blast reading this. It was incredibly charming.
27. Book That Made You Cry Or Nearly Cry in 2017


I don't know exactly what it was about Vol. 6 in particular, but this is the one book this year that actually made me burst into tears.
(Honorable mentions go to A Monster Calls and The Girl with All the Gifts for making me a little choked up.)
28. Hidden Gem Of The Year
Exit, Pursued by a Bear. I didn't have huge expectations for it, but it blew me away with the way it treated its subject matter. Very important book.
29. Book That Crushed Your Soul
Alice and the Fly. Gosh. This book was so dark. Good, but dark.
(It was kind of like the feelings you get when watching Black Mirror.)
30. Most Unique Book You Read In 2017
The Girl with All the Gifts  🙂
I don't want to give too much away, but it put a nice spin on a popular genre.
31. Book That Made You The Most Mad (doesn't necessarily mean you didn't like it)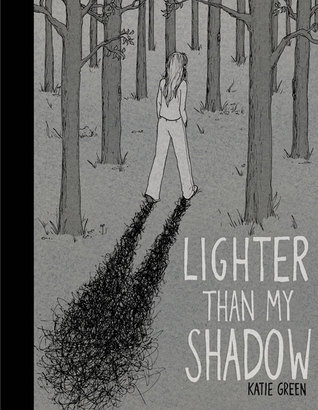 Bad Feminist was okay, but there were some things that I didn't quite agree with (particularly the essay over trigger warnings).
Lighter Than My Shadow was a completely different kind of mad…the book itself didn't make me mad, but a character's actions against the main character. It was awful.
32. Books you DNFed:


Neither of these were bad at all. They were just library copies and I wasn't really in the mood for them.
33. Best Audiobook:
My favorite was The Girl with All the Gifts, but the full cast in Waking Gods was extraordinary.
34. Best Graphic Novel
Nimona was my favorite (I really have nothing bad to say about it), but honorable mention goes to Monstress for the artwork.
But Saga is probably the best all-around. Its writing and artwork are incredible.
35. Least Favorite Book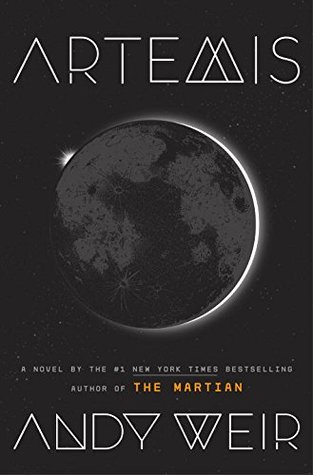 Okay I'm breaking the positive streak with this one…though actually, I didn't have any 1-star reads this year! I didn't flat-out hate anything, and the books that I DNFed were just because I wasn't feeling them at that moment.
But these two…just weren't for me. I didn't enjoy them very much, for various reasons.
---
Book Blogging
1. New favorite book blog you discovered in 2017?
I know I followed a lot of new blogs this year…but I can't seem to find a way to confirm I subscribed in 2017. So I'm using my best guess.
Some of my favorites from this year: Nut Free Nerd, Happy Writer, reverie pages, A Whisper of Ink, Forever and Everly, The Chronicles of Danielle, and The Local Muse.
2. Favorite Review You Wrote in 2017
I don't write a ton of reviews, but I think my favorite that I did was over Artemis.
3. Best Discussion/Non-Review Post on Your Blog
so I don't post a lot of reviews but I also don't post a lot of discussions…what do I do here again? what is a blog?
One non-book-related post I had was "The Early Writings Tag." I had such a blast writing it and remembering awful stories I wrote as a child.
4. Most Popular Post This Year On Your Blog (whether it be by comments or views)
The post with most views was by far the photos I took of my friends' son's 1st birthday. (I should really have more photography posts…they get all the views.)
The post with most comments was "books I plan on reading fall 2017."
5. Post You Wished Got A Little More Love
"Thoughts on Clone Wars + Ahsoka by E. K. Johnston"
because every Star Wars fan should know about Ahsoka. But I posted this on Christmas Eve so probably not great planning on my part.
6. Reading Challenges/Goals You Had for 2017
I did stuff!
First off, I participated in my first Reading Challenge with The Reading Quest and absolutely loved it. I had such a fun time.
Other 2017 goals I had:
1) Write down more quotes.  ❌
2) Read more graphic novels.  ✅
3) Blog at least twice a month  ✅
4) Read 35 books ✅
---
Looking Ahead
1. Top Priority in 2018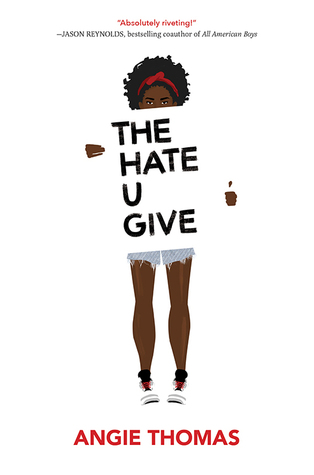 I actually just finished The Hate You Give last night. My next priority is Saga, Vol. 8!
2. Books You Weren't Able to Get to in 2017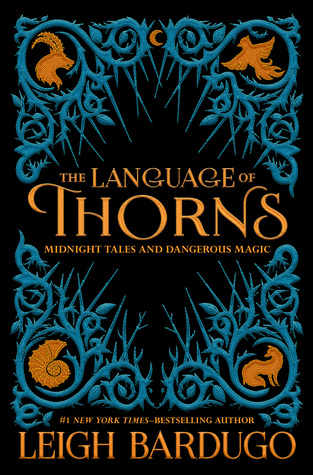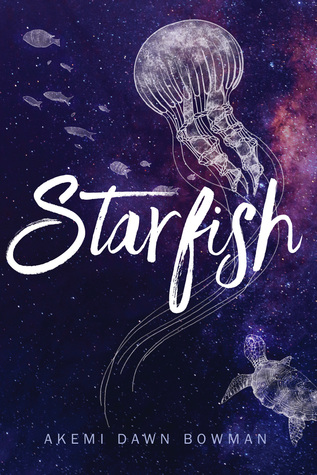 I really wanted to read all three of these, but couldn't find the time for them. They're on my list for 2018, though!
3. 2018 Debut You Are Most Anticipating
An Absolutely Remarkable Thing by Hank Green.
Because you know I love everything Hank Green.
4. Series Ending/Sequel You Are Most Anticipating in 2018


I NEED IT
5. Goals You Hope To Accomplish In Your Reading/Blogging Life In 2018?
1. read 40 books
2. check out more books from the library
3. read more ebooks
3. only buy books less than $5
4. blog twice a week
–Emily
currently listening to // Chasing Cars (cover) by Sleeping At Last
~~~
How was your 2017 for reading?
How many books did you read?
Which one was your favorite?